"No matter where you go, there you are." — Confucius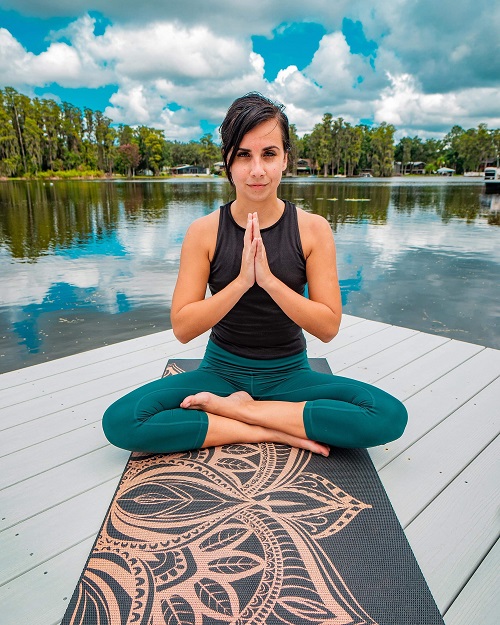 Olivera Petrovich helps individuals find peace of mind through a combination of mental health support, yoga, and meditation.
She is a Registered Mental Health Counselor Intern with three years of experience in counseling adults with addiction and other co-occurring disorders such as mood disorders, anxiety disorders, trauma, stressor-related disorders, and eating disorders.
Olivera completed both her B.A. and M.A. in Psychology at the University of South Florida – St. Petersburg and wrote her graduate thesis on The Effects of Binaural Beats on Mood and Cognition.
In 2015, she discovered a love for yoga and began practicing to improve her self-esteem, anxiety, and stress management. Olivera wanted to share the benefits she found in yoga, so she became a Certified 200 Yoga Teacher. She recognizes the connection between mind, body, and soul, and her goal is to make students feel balanced after taking one of her classes.
Olivera is bilingual and fluent in Serbian. In her free time, she loves to lounge on the beach, practice yoga and meditation, play trivia, head-bang at metalcore shows, and play with dogs. She is a vegetarian and a fierce advocate for animal rights.
Specialized Areas
Cognitive Behavioral Therapy
Solution-Focused Therapy
Motivational Interviewing
Gestalt Therapy
Therapeutic Yoga
Guided Meditation
Additional Areas of Practice
Codependency
Self-esteem
Anger management
Languages
Education
M.A. and B.A. in Psychology at University of South Florida
Certified 200 Yoga Teacher