Naturally Stimulate Healing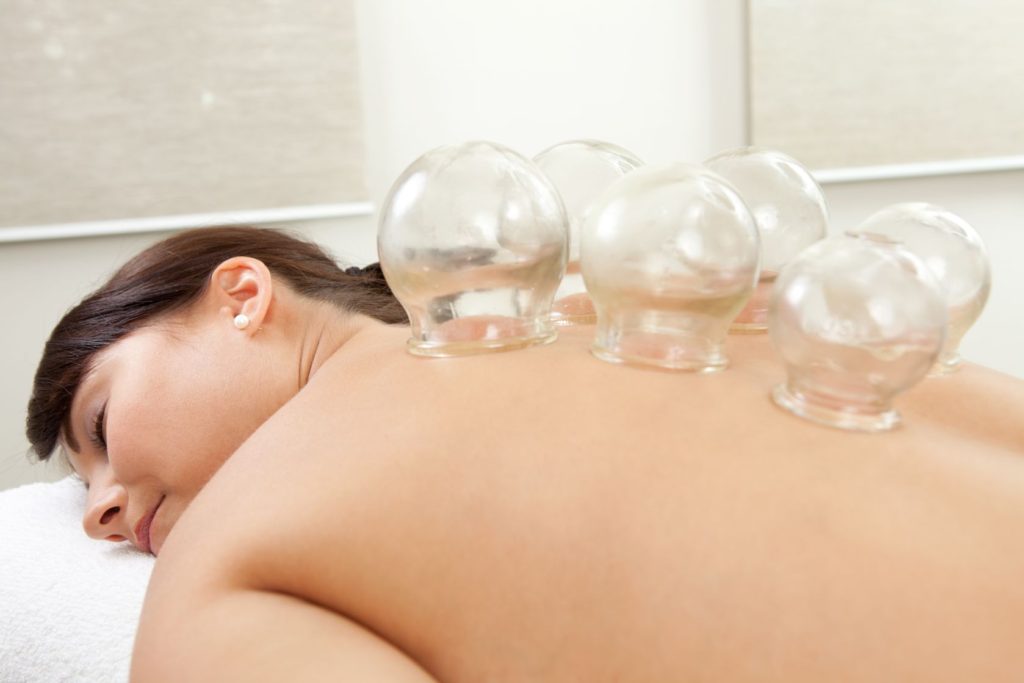 Cupping therapy is a traditional Chinese technique that naturally stimulates blood flow and energy in the body.
You may recognize cupping therapy as it became a hot topic during the 2016 Rio Olympics when swimmers had noticeable red marks on their bodies that were the result of the cupping therapy.
Cupping therapy isn't just for professional athletes. Its benefits are wide and varied. It can be used to treat:
Pain
Inflammation
High blood pressure
Anxiety
Depression
Skin problems
Fertility
Respiratory colds
Digestion problems
Arthritis and fibromyalgia
Headaches
The benefits and results of cupping are similar to acupuncture, and sometimes, cupping therapy is paired with acupuncture treatment.
How Does Cupping Therapy Work?
Cupping therapy involves using cups, typically made of strong glass, and attaching them to the body through suction. A flame is placed in an upside-down cup which burns off the oxygen and creates a vacuum within the cup. The cup is then placed on the skin, forming a strong suction.
During a treatment, multiple cups may be placed across the body. Each cup stimulates blood-flow, pulls harmful toxins from the body, and stimulates blood flow.
This technique is safe and non-invasive, but should only be performed by experienced professionals. The therapy may cause bruising at the placement of the cups. At Loving Life Therapy, our cupping therapy is performed by our licensed acupuncturist.
What To Expect During Cupping Therapy
Your first cupping therapy appointment at Loving Life Therapy lasts for two hours. It includes an evaluation with the doctor. At that time, we will review your medical history, any concerns you have about treatment, and the issues you would like to resolve.
Once the evaluation is complete, the doctor will perform the treatment. This will last the remaining hour of the appointment.
After your first appointment, you will return to receive follow-up treatment on the schedule that you and your doctor discuss. You doctor will also recommend other treatments or methods (such as yoga, massage, therapy, and chiropractics) that will increase the effectiveness of your treatment. The frequency of treatment need will vary by client.
How to Get Started
All cupping therapy sessions are available by appointment only. Please call to schedule (813) 609-6946 or use our online calendar to schedule your acupuncture/cupping intake appointment.
If you would like more information about pricing, success stories, or treatment, please call us for more information (813) 609-6946.