"You, yourself, as much as anybody in the entire universe, deserve your love and affection." — Buddha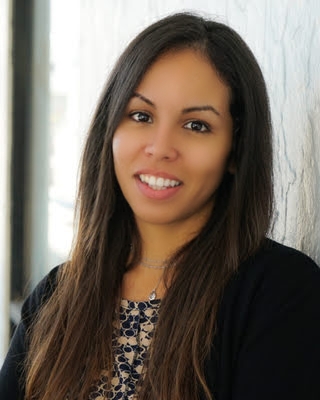 Melanie Rosario is a licensed marriage and family therapist, as well as the co-owner and COO of Loving Life Today. Melanie believes in taking a holistic approach to wellness and uses it as the basis of Loving Life Today's philosophy as well as her personal approach.
Through her work, Melanie offers rapid relief of mental health symptoms using traditional psychotherapy and non-traditional modalities such as EMDR (Eye Movement Desensitization and Reprocessing) for treatment of trauma, anxiety, depression, grief, self-worth, and PTSD.
Melanie also works with couples to help them have more meaningful and healthier relationships by reducing conflicts and increasing emotional intimacy, friendship, and communication. She works with individuals to help them feel more confident and have a better sense of their own value and worth to make better decisions, have better self-esteem, feel happier, and engage in healthier relationships in the future.
Melanie is bilingual and offers her services in both English and Spanish. Mis servicios incluyen terapia para adultos, adolescentes y parejas. Las técnicas que utilizo ayudan a producir cambio y mejorar la calidad de vida de los clientes. Mis especialidades incluyen el desarrollo personal, relaciones interpersonales, autoestima, depresión, ansiedad y trauma (físico, abuso sexual y emocional) y trastorno de estrés postraumático.
She is the Clinical Supervisor for MHC and MFT, and in the past, created a Gratitude Journal called Adding Happiness. When she isn't spending her time at Loving Life Today, Melanie enjoys painting, hanging at the beach, and enjoying time with her family and friends.
Melanie is also passionate about giving women a better opportunity for success in life. She is currently working on opening a non-profit, Equipped for Success. The organization is dedicated to helping women improve their financial status and life in general by providing professional coaching, job preparation, and professional attire.
Specialized Areas
Marital and Relationship Conflicts
Trauma / Eye Movement Desensitization and Reprocessing Therapy (EMDR)
Personal Growth
Life Transition
Additional Areas of Practice
PTSD
Complicated Grief
Disturbing Memories
Anxiety
Stress Reduction
Depression
Sexual and/or Physical Abuse
Languages
Education
(Currently Pursuing) Doctor of Psychology in Grief Counseling, Breyer State Theology University
MS in Counseling Psychology (Concentration in Marriage and Family Therapy), California Baptist University
BA in Psychology, Interamerican University of Puerto Rico