The goal of Loving Life Today is to ensure you receive quality therapy at an affordable price.
All clients start their Loving Life Today journey with an intake appointment.
During your intake appointment, we will determine the cost of your next sessions based on your income, type of service, and experience of the therapist. We work hard to find a pay rate that comfortably suits your financial circumstances and won't hold you back from seeking help.
Standard Rates
Wellness Plan Intake: $95
Individual Therapy Intake: $95
Couples/Family Therapy Intake: $150
Individual Therapy Sessions: $95-135
Couples/Family Therapy Sessions: $115-150
Ketamine Intake: $300
Psychiatry Intake: $300
An intake represents your initial appointment with Loving Life Today.
Insurance Options

Loving Life Today currently accepts Aetna, Cigna, TRICARE, and United Healthcare. Because insurance providers may change, please call to confirm at 813-609-6946.
Insurance does not cover your initial intake session. For out-of-network insurance, we can provide a bill to submit to your insurance company. Learn more about mental health insurance options.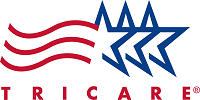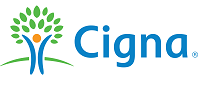 Don't let finances hold you back from getting treatment.
Call to talk to our team about how we can make treatment affordable for you.
Please do not hesitate to let us know if you have any special financial circumstances that may hinder your participation in ongoing counseling. We will try and accommodate you the best we can.
Contact our billing department for questions regarding insurance or any other questions you may have. Call 813-609-6946 or contact us for more information.