Get Mental Health Services from The Comfort of Your Home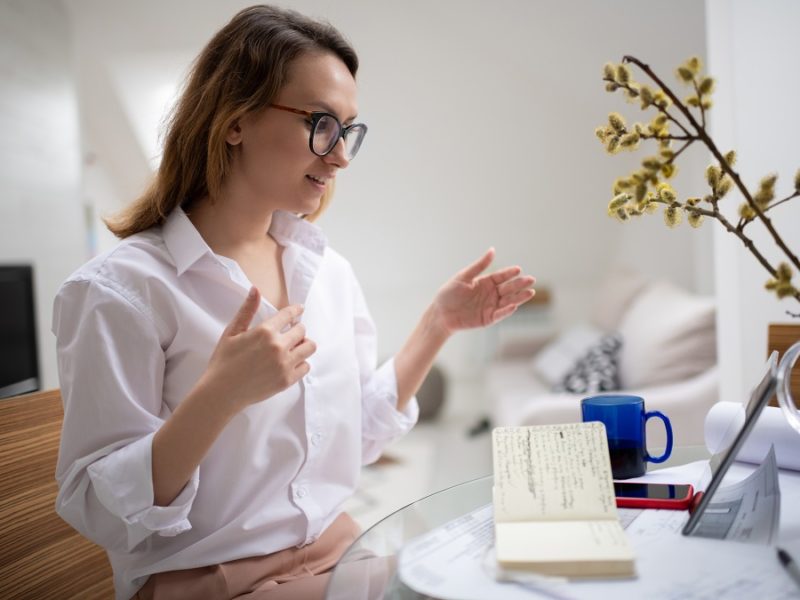 Loving Life Today has made it easier for our community to access mental health and wellness services. Through online counseling and virtual therapy, we're able to serve our community through in-person sessions as well as online video sessions.
What Is Online Counseling?
Online counseling takes the in-person therapy experience and brings it online. Instead of meeting face-to-face with a mental health provider, you communicate through teleconferencing or video chats. It brings all of the benefits of therapy to you in the comfort of your own home.
Online counseling treats the same symptoms as in-person therapy and counseling sessions.
Virtual therapy sessions can help you if you're dealing with:
Stress
Anxiety
Depression
Mood Changes
Insomnia
Lack of Motivation
Work/Life Balance
Interpersonal Relationship Issues
Marriage and Family Problems
Online counseling sessions can take place as individual therapy or as a family or couples counseling session.
How Does Online Counseling Work?
Instead of a face-to-face meeting, online counseling takes place through video communication. You and your provider meet for an online session where you talk just as you would if you were in the same place.
Virtual therapy sessions are as effective and private as in-person sessions.
At Loving Life Today, we use HIPPA-compliant web and video conferencing systems for your privacy. Once you schedule an appointment with us, your therapist will email you a link that will provide access to your session. Accessing the session can be done through phone or computer. It's a safe and simple connection.
Is Online Counseling Effective?
In short, yes — online counseling can be very effective. In fact, some of our current clients prefer online sessions.
Online sessions make therapy more accessible. You don't have to leave your home or office to travel to and from our office. You save time, avoid stress, and can fit therapy sessions into time slots that otherwise might not be available to you.
While online therapy sessions may feel a bit strange at first, clients quickly find that it is a much easier way to fit therapy into their busy schedules — and that the sessions provide just as much value.
Clients develop the same strong relationships with their therapist as they would during in-person sessions. Our dedicated and caring team knows how to use the platform to put you at ease and provide the same level of care and listening that you'd receive in our office. We're here for you, and you can feel it through every digital session.
Virtual Mental Health Services with Loving Life Today
Loving Life Today offers virtual therapy and counseling sessions to our community in Tampa and around the country. If you are local to Tampa, you're welcome to have a mix of in-person and online sessions. If you travel frequently, we can help you keep appointments even if you are out of town.
If you live somewhere far from Tampa, we'd still love to serve you. Our team is available to offer a range of virtual mental health services to people across the country.
To get started with online counseling and virtual therapy, please contact us at (813) 609-6946 or book now using our online scheduler.