Loving Life Today Promotions
View monthly promotions at Loving Life Today.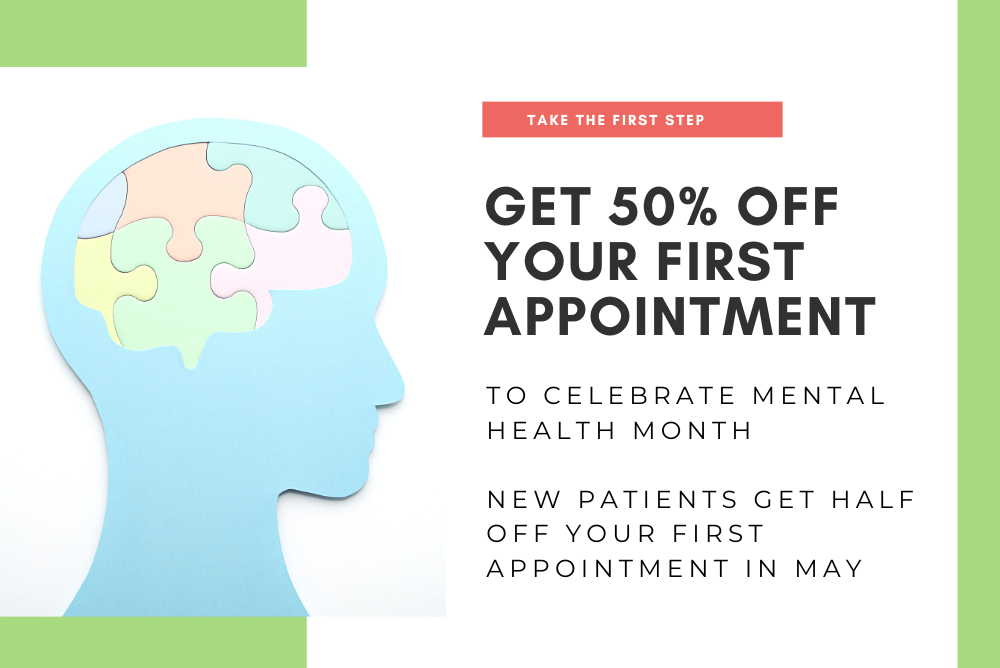 If you have been thinking about seeking mental health treatment, now is the time.
In honor of Mental Health Month, we are taking 50% off the cost of all new patient intake appointments for:
If you aren't sure what type of treatment is right for you, schedule a wellness intake. During that time, our team will review your goals, needs, and symptoms and help you determine the best plan of action to help you get on a path to a happier, healthier life.
If you have questions or would like to call to schedule, reach our team at 813-609-6946.
**Promotion is for new client intake appointments only. If you schedule online, the promotion will be applied to your remaining balance at the time of your appointment. Promotion ends 6/1/23. One promotion per client.
*Promotions are one per client. Promotions cannot be combined with any other promotions.
Never Miss a Monthly Promotion
Sign up to be the first to know about monthly Loving Life Promotions.