What Do Couples Do In Therapy?
Despite what you may think, participating in couples therapy does not mean that you and your partner have a problem or are on the verge of splitting up.
It doesn't always require weekly visits or intensive psychotherapy where we dig into your childhood or highlight your skeletons in front of your significant other.
It merely means that you and your partner are interested in improving and supporting your relationship in order to create lasting, healthy love.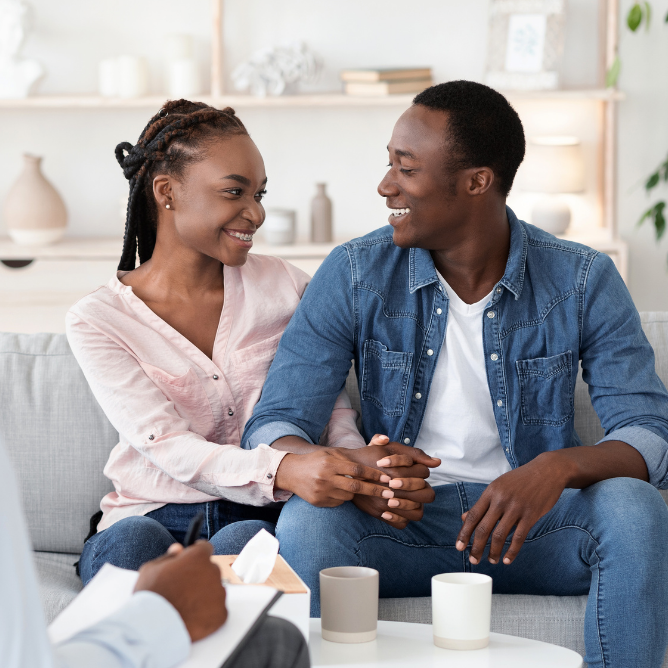 Build a Stronger Foundation Through Couples Therapy
Couples therapy can be used to treat issues both big and small. Or it can be used to enhance certain parts of your relationship.
You are in charge of the process and that process is aligned with whatever goals you choose to focus on.
What Can Your Work On During Couples Counseling?
In couples counseling, you can learn to work with your partner to:
Have a healthier relationship
Cope with trust issues
Overcome infidelity
Better understand your partner through productive communication
Accept your partner
Learn how support each other
Learn how to ask for support from each other
Learn to share your lives productively and happily
Improve quality time
Learn to parent together
Resolve conflicts
Mediate a separation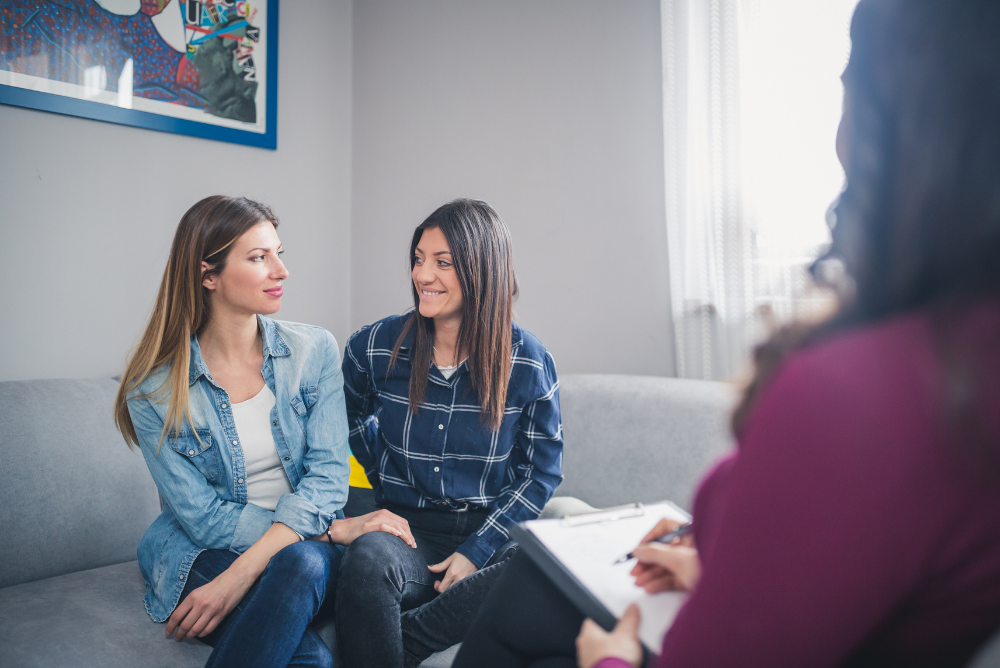 What Type of Couples Therapy Is Right For You?
Marriage Counseling/Couples Therapy: For married or unmarried couples who struggle with a variety of issues pertaining to intimacy, communication, parenting, separation, avoiding divorce, etc.)
Separation Mediation: This process is for couples who need mediation through separation, breakup's, and/or divorce to make things as healthy and amicable as possible. It prevents the likelihood of destroying each other and making future relationships and happiness impossible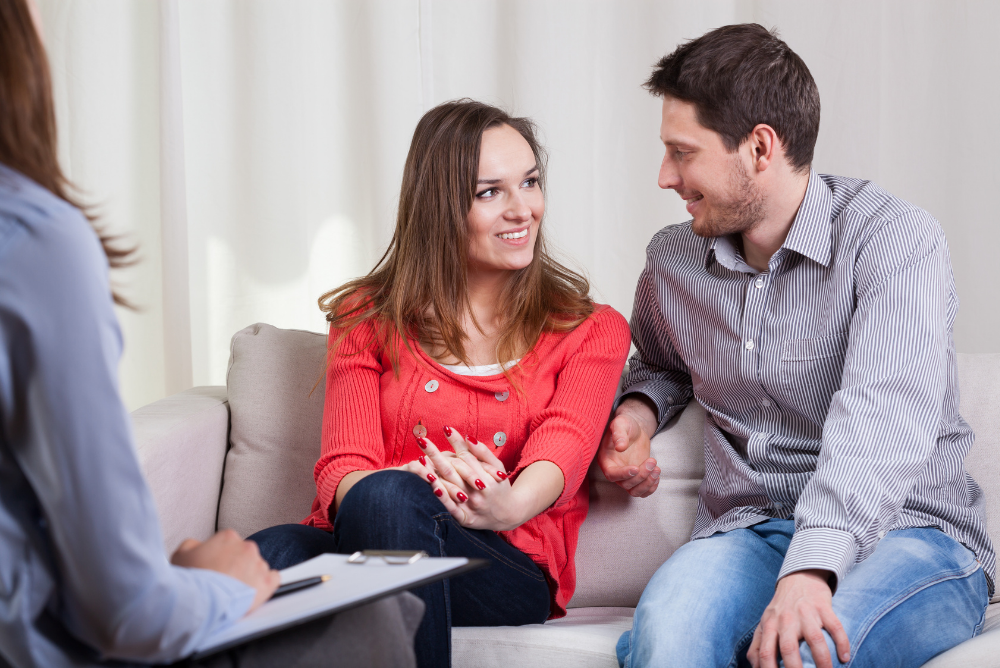 Get $25 Off Couples Therapy in Tampa & St. Petersburg
Still have questions about couples therapy?
Download our couples therapy information packet to learn more -- and get $25 OFF your first session at Loving Life.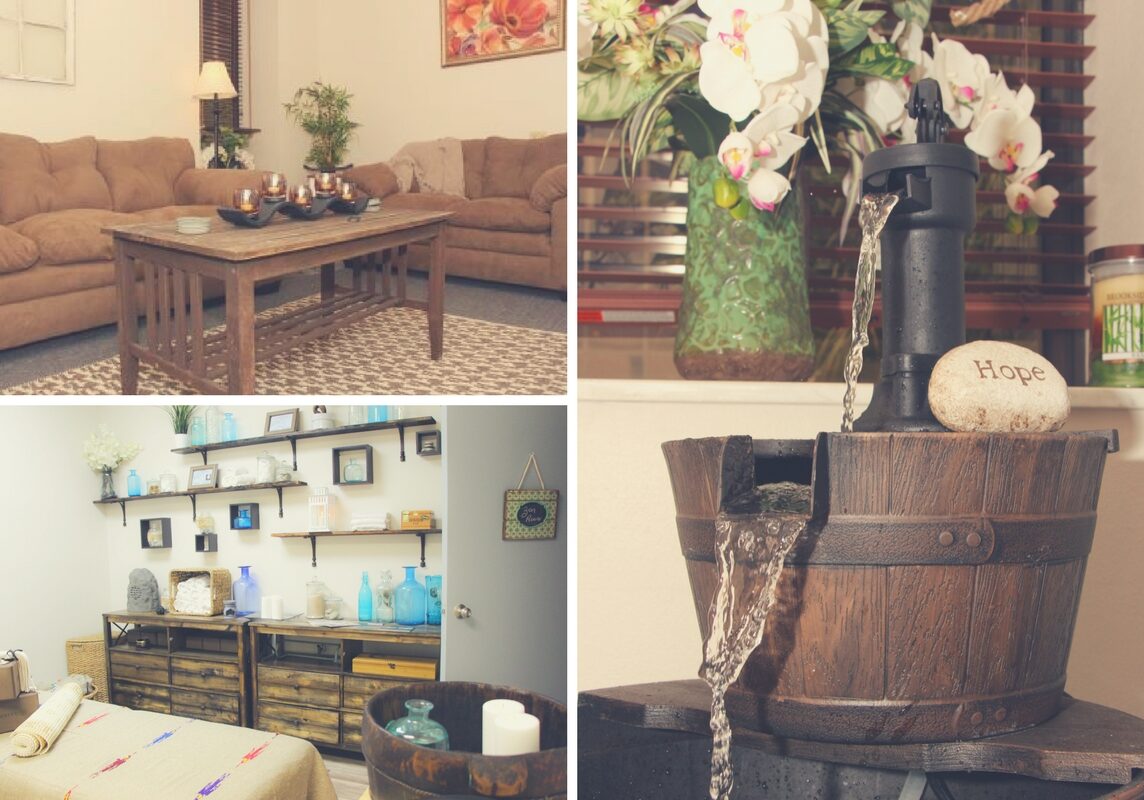 Loving Life Today is one-of-a-kind medical fusion center that uses a holistic approach in our treatment plans. We believe that the best way to find happiness in life is to improve your overall well-being. So rather than take a singular approach to treatment, we take a holistic approach and focus on all of the major pillars of a happy life: mind body, emotional body, and spiritual body.
We welcome all people looking to "live the life you love and love the life you live" to come see us at Loving Life Today so we can help them achieve their highest state of peace and happiness.