"The meaning of life is to find your gift. The purpose of life is to give it away." – Pablo Picasso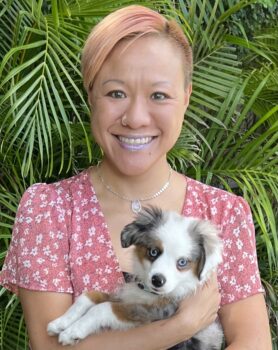 Susan Sadowick believes we are all fellow travelers on this journey through life and that we all need support and guidance through the myriad challenges that life throws at us.
Having overcome her own challenges in life, Susan understands what it's like to be on the receiving end of therapy. Because of this, she felt a calling to use her experiences to be of service to others.
In her practice, she thoroughly enjoys learning about each person's unique life and experiences and connecting on a deeper level. The most important thing to her is building an authentic, trusting relationship with her clients.
Susan takes an eclectic approach to therapy and sees every person as a unique, multi-dimensional being. She looks at the whole picture of a person, which can include one's biological, social, cultural, spiritual, and family backgrounds. She uses a combination of client-centered therapy, expressive arts, psychodynamics (family of origin), therapeutic yoga, and mindfulness. It all depends on what resonates with the client.
Susan also believes strongly in pet therapy and will bring her therapy dog, Griz, into sessions if clients are open to it.
Susan was born in Taiwan and has traveled to over 20 countries. She received her 200-hr yoga teacher training in Bali and studied astrology formally for a year. In her free time, she enjoys  going to see live music, dancing, yoga, watching baseball (Go Yankees!), traveling, being on the water, and spending time with her animals (three dogs and one kitty).
Specialized Areas
Psychodynamic
Expressive Arts
Client-Centered
Additional Areas of Practice
Cognitive Behavioral Therapy
Mindfulness
Addiction
Relationships
Therapeutic Yoga
Education / Certifications

Master of Social Work, University of Nevada, Las Vegas
200 hr Certified Yoga Teacher
65-hr Trauma-Informed Yoga Therapy Certification
Facilitator Training for Overcoming Anxiety: A Natural and Holistic Approach
Other Languages