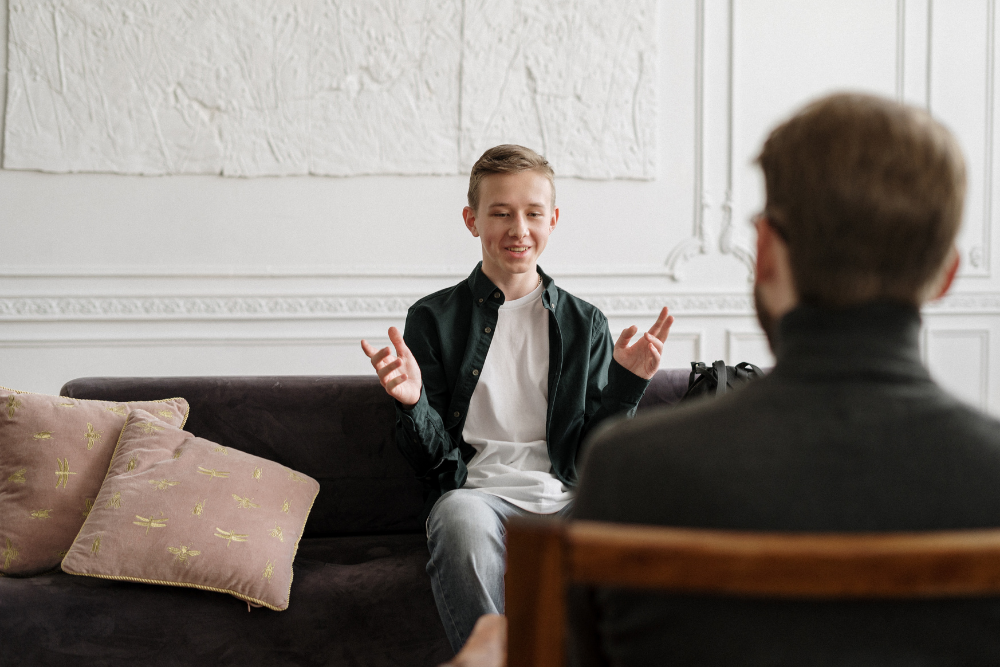 When we are overwhelmed by trauma, depression, trouble in our marriage, or another worrying issue — finding the right therapy to address our problem is crucial. But, with so many types of counseling services offered, finding the right one can be difficult.
This post will give you the information you need to make that decision easier. 
Identify What You Want to Work On or Improve
It is helpful to have a vague idea what problem you want to focus on when approaching therapy and counseling services. However, it is not entirely necessary.
The therapeutic process tends to have a course of its own as it evolves naturally into what might be needed for any given moment. It is a much more relaxed, comfortable, and open experience than you might see in the movies or media.
The stigma's surrounding counseling have made people feel that they need to either be "crazy" or have had something very serious happen to them before pursuing counseling.  However, this couldn't be further from the truth.
The truth is that we all need to unload, vent, and process in a safe, objective, and non-judgmental space. This is not something you can easily do with friends or family unfortunately.
If they form an opinion about your problem or situation, they often become emotionally invested and easily can influence your decisions, behaviors, and/or actions. Thus making it difficult for you to genuinely choose a course of action to your best benefit.
Counseling is a very healthy and necessary process. Even without "issues" or "problems," it's something you should consider even for maintenance. Just for plain and simple sanity!
Even as a professional in this field, I make counseling a personal priority because of the individual benefits that derive from it.
You don't necessarily need to have a major underlining issues to seek counseling, but many people do reach out when dealing with the following situations.
Anxiety disorder
Anger issues
Attention deficit disorder (ADD)
Bipolarity
Borderline personality
Depression
Dealing with a major life transition – career, move, new baby, new marriage
Eating disorder
Family problems
LGBTQ struggles
Obsessive-compulsive disorder (OCD)
Overcoming a loss
Panic disorder
Parenting problems
Post-traumatic stress disorder (PTSD)
Relationship problems
Sexual problems
Schizophrenia
Stress
Phobias
A Note About Depression: Often, depression is a symptom of things that run a bit deeper than what the conscious mind can touch on. Therefore, it truly is a disorder of the mind in many ways that manifests itself into physiological form.  When it comes to depression, it's extremely important to treat it from a holistic approach rather than just one avenue. We usually suggest that if you are receiving counseling for depression that you do so in conjunction with other treatments, such as Ketamine Depression Treatment.
Know The Common Types of Counseling Services
As you seek out information about which type of counseling services or therapy will be best for you, first look at the broad counseling categories.
Mental Health: When it comes to personal issues, some of the Individual Therapy styles available are Trauma Therapy and Mental Health Counseling. There is Self Esteem and Self Worth Therapy, as well as, counseling to deal with a Lifestyle Change. Most often, individual work becomes somewhat coaching process. We all face various transitions and circumstances that we sometimes need to process one by one.
Relationships & Sex: When it's a relationship problem that involves frequent conflict, disagreements, or fights, some of the counseling services you can consider are Marriage Counseling or Couples Therapy. Some practices such as Loving Life Therapy, offer pre-marital counseling as well. For some who might not see a future in the relationship any longer, Separation Mediation or Divorce Therapy for support is also available when you are dealing with the breakdown of your relationship.  There are also specialized approaches such as Sex Therapy and Couples Intimacy Recovery Therapy for intimacy problems, sexual dysfunctions, or just exploring fantasies.
Family: For family support or to address a problem your child might be facing, available services include Family Therapy, Child/Adolescent Counseling, and Teen Therapy. Some treatment facilities, including us at Loving Life Therapy, offer assessment and services for court too. Ones like Co-parenting or Parent Alienation Assessments. Therapists can also provide testimony in court on family matters, victim advocacy, and cases of sexual offenders.
Motivation & Work: For people who feel stuck in certain aspects of life such as health or career, there is Motivational Coaching. There is also Work/Life Balance Therapy for people who have high-intensity careers, jobs, or positions that take up a lot of their energy and time which may leave their partners or family members frustrated or feeling neglected. 
Understand Therapy Modalities
As you seek out counseling services, it helps to understand the concept of therapy modalities. A therapy modality defines the type of treatment the therapist will use during therapy.
Professionals (whether they are marriage and family therapists, mental health counselors, social workers, psychologists, or psychiatrists) can use any modality of therapy even without full certification, as long as they have had some training in it.
For instance, a mental health counselor or a marriage and family therapist can help you with the issues you are going through, but they cannot do official assessments or prescribe medications the way a psychiatrist can.
Begin to familiarize yourself with the types of therapy modalities that exist so you can work with your therapist or counselor to find the best method for you.
A few of those modalities include:
Cognitive Behavioral Therapy which is used for almost every issue.
EMDR (Eye Movement Desensitization and Reprocessing) which is mostly used for trauma, PTSD, stress or anxiety.
NLP (Neuro-linguistic Programming) which is largely used for trauma, self-esteem, stress or anxiety.
Hypnotherapy which is used mainly for trauma, self-esteem, self-worth, poor habits and past life regression.
Psychoanalytical and Psychodynamic Therapies which are similar to cognitive behavioral therapy and used for everything.
Humanistic Therapies are focused on self-development, can also be used for everything.
Play and Art Therapy are used for everything too but mainly where there are children or families involved.
The modalities used during your therapy session depends on the therapist's preference and your needs.
If there is a specific modality of therapy that you insist on having, it is best to ask the therapist beforehand if he or she is familiar with it.
Here at Loving Life Therapy, we use a collaborative approach in all our counseling services to make sure we have the ability, as professionals, to treat a variety of different people and to adjust the modality of therapy depending on the issues raised.
We also assign a primary and a secondary therapist as a backup, in case anything happens, so our clients can pick up right where they left off with the secondary therapist.
Don't Be Afraid to Try Counseling Services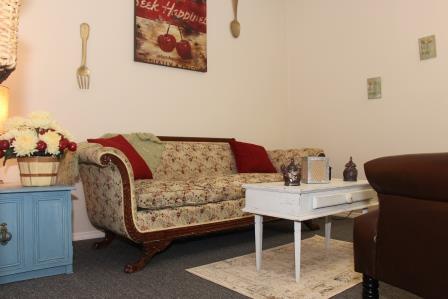 If you are even considering seeking therapy or counseling — we encourage you to put the stigmas aside, climb out of the safety box you think is protecting you, and go explore some of your feelings, thoughts, and concerns with someone who might really be able to help you get past them once and for all!
If you need more information about the options available to you, please enter your contact information to receive our PDF Counseling Packet or call us today at 813-609-6946.