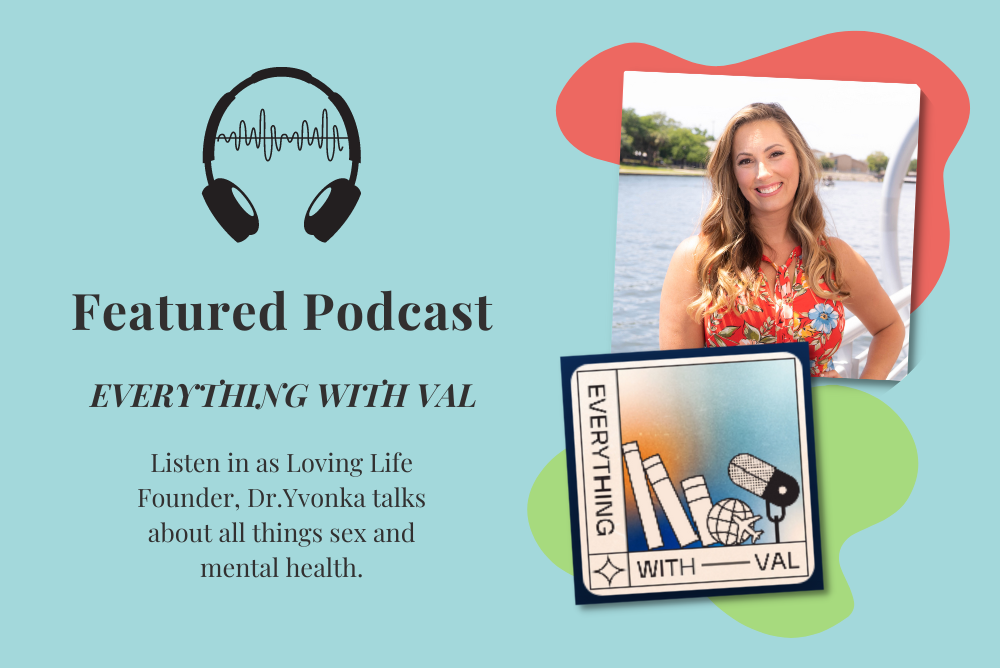 Listen in as Loving Life Today founder and co-owner, Dr. Yvonka De Ridder discusses all things sex and mental health on "Everything with Val."
Some of the questions they cover include:
How do you define intimacy?
What do you think of how people are having sex these days?
Do you think people still truly have meaningful relationships?
How do you think this changed over the course of the pandemic?
What advice would you give to someone who is looking to create deeper meaningful relationships?
Tune in on Spotify by clicking the button below or find "Everything with Val" wherever you listen to podcasts.