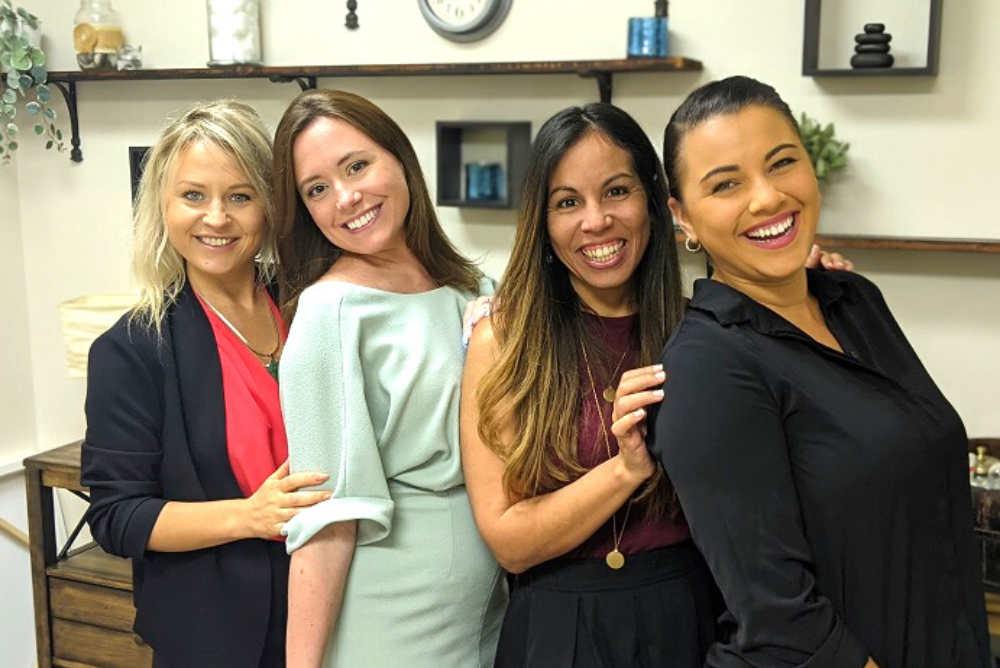 When you finally decide to find a therapist, it is a huge step because it marks the point when you acknowledge that you are going through something which you cannot battle on your own.
Seeking professional help is not a sign of weakness.
On the contrary, it is a step marked by strength, as you are choosing to work towards a stronger state of mind, to solve a problem in the best possible way with an objective hand to guide you and help you to see things clearly.
The process of finding the right professional for you does not have to be overwhelming and the list below is here to make things easier for you.
Keys Points to Keep in Mind
As you look to find a therapist, keep these key points in mind.
There are different types of therapists and counselors. Before you set out on your search, understand that there are different professionals available to you. There are counselors and social workers. There are psychologists with a doctoral degree and psychiatrists who specialize in mental health.
Related: Psychologist vs Psychiatrist: What's the Difference?
Specialists are often best if you know what the problem is. When you know what it is you want to address, then you can research a professional who specializes in your problem. Whether it is OCD or ADHD, sexuality concerns, marriage problems or an anxiety disorder, then you can focus your research on the professionals who have specialized in these areas.
Ask professionals for recommendations. You could also find yourself at a loss at to what the main issue is and that could make it trickier for you to find the right person. The best way to find a therapist, in this case, is to call a clinic and explain your situation. A great clinic with professional staff will be able to guide you to the right professional to address your problem.
Educational institutions are valuable resources. Tap into your child's school resources and ask the staff for a referral to a professional that can help your kid or your family. Universities are also great resources. There you will find professionals who can help you or refer you to someone who can. Visit referral websites like Psychology Today in order to find a local professional.
Ask the people you trust the most. If you don't mind doing so, you can ask your family or friends of any therapists they know. These are the people whom you trust the most which means they will tell you if they recommend the therapist or not.
Related: How To Find the Right Counseling Services
How to Find a Therapist Who Fits You
Once you have a clear idea of the professional you need and you have a list of recommendations, then there are questions that you can ask yourself and the therapists, for you to make your decision.
First off, ask yourself the gender you are most comfortable interacting with. You need to feel at ease when discussing your problem so don't feel bad in vetting out a certain gender from the start.
Researching the persons recommended also helps in giving you a feel of the person. The online world can be deceptive but by learning about the professional's achievements, online reputation and the overall impression you get is a way for you to decide who the right person for you is.
Calling the one you are thinking of choosing will help you make a more confident decision. You can ask the person if they have ever dealt with your problem and their theoretical approach. What their process is like and whether they accept insurance.
Meet Our Team: Click here to meet Loving Life's team of therapists.
Assess How You Feel After Your First Appointment
Even after you do the research, make the calls and the vetting, it can still take a few sessions for you to find a therapist that you are comfortable with. It's usually a standard recommendation that after the third therapy session you adequately asses your feelings about your therapist to client connection.
Do you feel that a connection has been made even though it has only been one session?
Do you feel that your therapist has understood your problem and cares about your situation?
Are you being heard or are you only being instructed?
Is the person being rude or judgmental?
Therapy should be a safe place where you can express your feelings without being judged or shamed. It is important that the professional you are opening up to is living up to the name and being professional by listening without judgment and giving you an objective opinion.
What you should not expect from the first session is a diagnosis.
In fact, this is a red flag, as no one can sum up your problem in one hour. When this is the case, it is best to go ahead and find a therapist that will make the time to really get to the core of your issues.
Recommended Reading: What To Expect During Your First Therapy Appointment 
By doing your research, asking for referrals, and analyzing your gut feelings about your first appointment, you will be more likely to find a therapist that is a great fit for you.
Have More Questions About How to Find a Therapist?
To get more information about how the process of therapy and counseling works and what strategies you can use to find the best practice and therapist for you, get our free PDF packet.