Loving Life Today is bringing holistic mental and emotional health treatment to Downtown Tampa with a new office on Madison Street. The facility is a one-of-a-kind lifestyle recovery practice that focuses on all of the major pillars of a happy life: mind, body, soul, and love.
Inspired to Create Real Change
Concerned with Western medicine's pharmaceutical obsession, founder Dr. Yvonka DeRidder sought to address the fundamental issues causing stress, anxiety, and sadness in their clients' daily lives.
Dr. De Ridder specializes in Marriage & Family Therapy, but Loving Life employs a full team of therapists capable of assisting with stress, life satisfaction, interpersonal relationships, and numerous other concerns. The goal of the practice is not simply to relieve symptoms, but to create lifestyle changes that are permanent.
By changing the way clients perceive their lives and the people around them, the team at Loving Life seeks to create more peace and a better flow of living for those they treat.
A Place for Mind, Body, Soul and Love
The unique facility has a cozy, rustic feel and is equipped to assist with all aspects of self-care including mental, emotional, and even physical health (take a tour of the location). The four facets of life focused upon are "love, body, mind and soul," and treatment regiments seek to create a balance between them.
In addition to a staff of counselors each specializing in various areas of therapeutic care, there are rooms and sessions dedicated to guiding clients through yoga and meditation, and also a spa.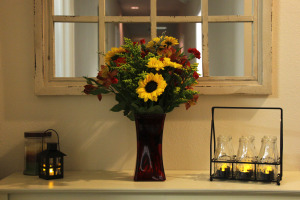 YOGA: Those who have never practiced yoga might be intimidated by the thought of starting out, but the sessions at Loving Life are geared toward relaxation and body awareness, not strenuous physical exertion. More intense classes are offered for those interested, and comfortable beginners have the option of working their way up to that point. Cultivating physical peace and control is an important step in cultivating peace and control in other aspects of life.
MEDITATION: Lessons in meditation are offered to teach skills neglected in school and at home such as coping with stress, loss and emotional pain. Contrary to the typical image of meditation, Loving Life's sessions will not always consist of sitting silently in a room for hours. Meditation can be practiced on the go or between obligations, and these are the skills that will be taught for clients to take home and utilize when stress arises in daily life.
SPA: The in-house spa will create a balance between the internal and external states through relieving massages, scrubs, facials and more. Services can be booked individually, but lifestyle change programs are also offered. These programs teach clients skills to alter their habits and continue caring for themselves on their own.
A Powerful Philosophy
The Loving Life staff sticks to their philosophy and maintains the same self-care regimens they prescribe to ensure they remain healthy and effective, and can provide relevant insight to their clients. Currently the staff consists of four therapists, and is still growing. The close-knit nature of the team adds to the atmosphere of comfort and familiarity exuded by the office itself. And the flexible, sliding fee scales that are offered will feel like a family discount for the services offered.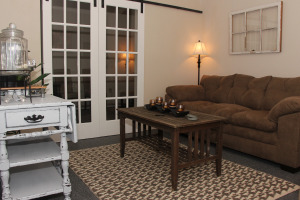 Dr. DeRidder and her staff believe in the importance of making services available to all who need them. At some point everyone struggles with self-doubt, relationship troubles and the stress of obligations.
Turning to a professional for assistance is not a sign of weakness; it actually takes courage and can be incredibly rewarding and relieving. Loving Life offers an uncommonly comprehensive set of services and life-changing programs, and the therapists there are thrilled to begin working with and helping Tampa residents and their families.
Want to come in and check out Loving Life Today for yourself? Contact us for more information or schedule your first appointment.