Living in a city that is growing and sprawling, Tampa residents may think it's difficult to find a quiet space where they can clear their mind, gather their thoughts, and find some peace. But there are a variety of places around the bay where we can relax, take a breath, and meditate.
Meditation is an inward experience that is best performed in a peaceful, natural environment. There are plenty of beautiful locations all over Tampa where you can lay out your blanket and find cool shade or rolling waves, or enjoy the unity of guided meditation with a group.
Pick out a soft, comfortable blanket to bring with you, this will turn any spot you choose into a familiar and personal space. Wear stretchy or loose-fitting clothing, but keep the weather in mind. Pack a water bottle and maybe even some light snacks, and you're ready to go. Here are some great places around Tampa to try.

Image via Flickr User Rich Menga
Located in South Tampa, just West of MacDill AFB, Picnic Island is a park as well as a sandy beach. You can settle down on the grassy slopes, find a shady spot in the mangroves or head straight for the shoreline. Unlike other Tampa beaches, Picnic Island isn't an overcrowded tourist hotspot, so it may be easier to find some peace and quiet there.
Image via Flickr by naql
In North Tampa, near the USF campus, this park sits along the Hillsborough River. It has tons of wooden walkways and observation towers, and numerous winding trails throughout the woods. Besides the occasional visitor walking or jogging by, you will only hear flapping birds and splashing fish. The towers even provide shade in their platforms high above the water. Park entry costs $2 per car.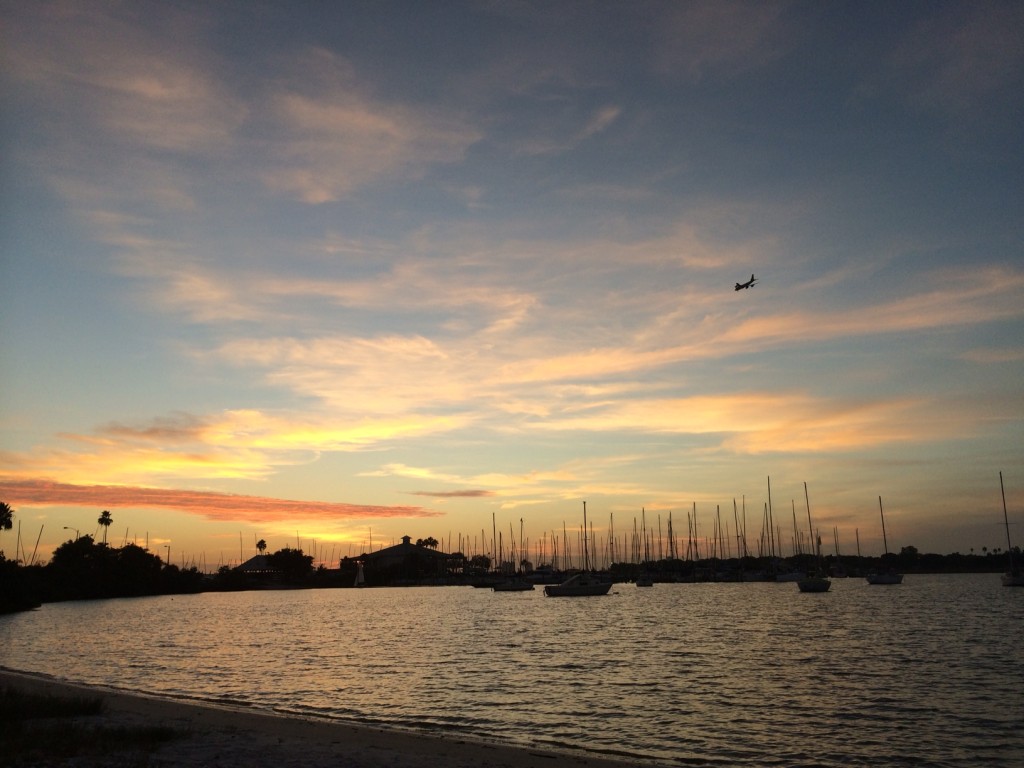 Not far from the bustle of Downtown Tampa is a bay oasis on an island. The Davis Island Seaplane Basin Park has a stone wall at the edge of the water lined with grass and tall palm trees and a small beach that faces the water, boats, and yachts. Try laying out your blanket here and feeling the bay breeze on your skin. This is especially beautiful at sunrise and sunset.

Image via wattampa.com
Known as Wat Tampa, this temple West of McKay Bay teaches about the history and practices of Thai Buddhism. In addition to special events and religious services, they also host a Sunday market from 9:30 a.m. – 1:00 p.m. where locals come to eat delicious traditional meals prepared by temple volunteers. And as the market ends, guests are invited to join the Buddhist service in the temple. The service lasts one hour and consists of chanting and meditation, but be sure to respect the temple etiquette while you attend.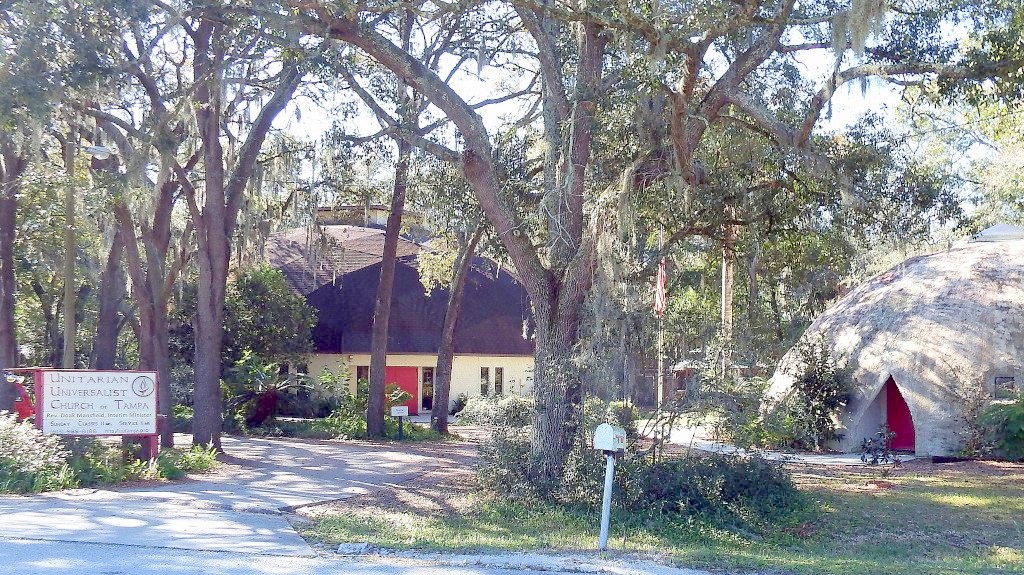 Image via uutampa.org
Just off of I-75's Fowler exit, the UUC also hosts weekly (Tibetan) Buddhist meditation sessions in "The Dome." Every Monday at 7 p.m. guests are invited to meditate and chant the Heart Sutra. First timers are welcome, but the UUC also offers a Mindfulness Meditation group each Tuesday at 6 p.m. Here you can learn various forms of meditation, and participate in group discussions at the end of class.
Image via Flickr by Inazakira
It may be in the middle of the hustle and bustle of Downtown Tampa, but Curtis Hixon Park is a serene location where you can relax and enjoy a beautiful skyline right on the waterfront. With eight acres, there is plenty of space to find some solitude even if the park is busy. Curtis Hixon has many benches and private spaces where you can enjoy the setting in peace and quiet.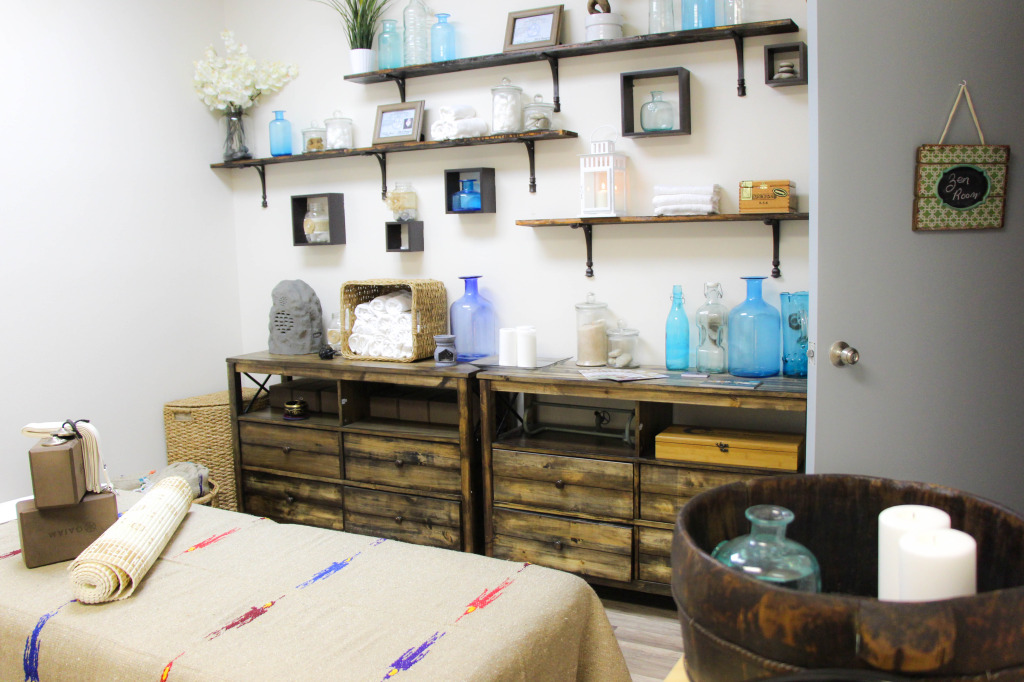 Do you like the idea of sitting in a beautiful location overlooking the water and connecting with your inner self — but lack the ability to calm and focus your attention? Consider taking a guided meditation class with us. Located on E. Madison St. in Downtown Tampa, we teach the art of meditation and hold FREE classes. Our classes teach you how to use meditation to de-stress, get energized, build self-esteem, and increase daily awareness. View our schedule and sign up for one of our FREE meditation classes.
These places can help you find the calm and comfort that is vital to meditation. However, meditation is an internal focus and can increase relaxation and mental sharpness no matter where it is performed. You can even create your own meditation space in your home. Pick a room with lots of natural light and some open space, where you can be alone and distraction-free.
Looking for some easy meditation techniques? Check out our list of 7 Subtle Meditations You Can Do Anywhere, Anytime.