Naturally Heal Mind & Body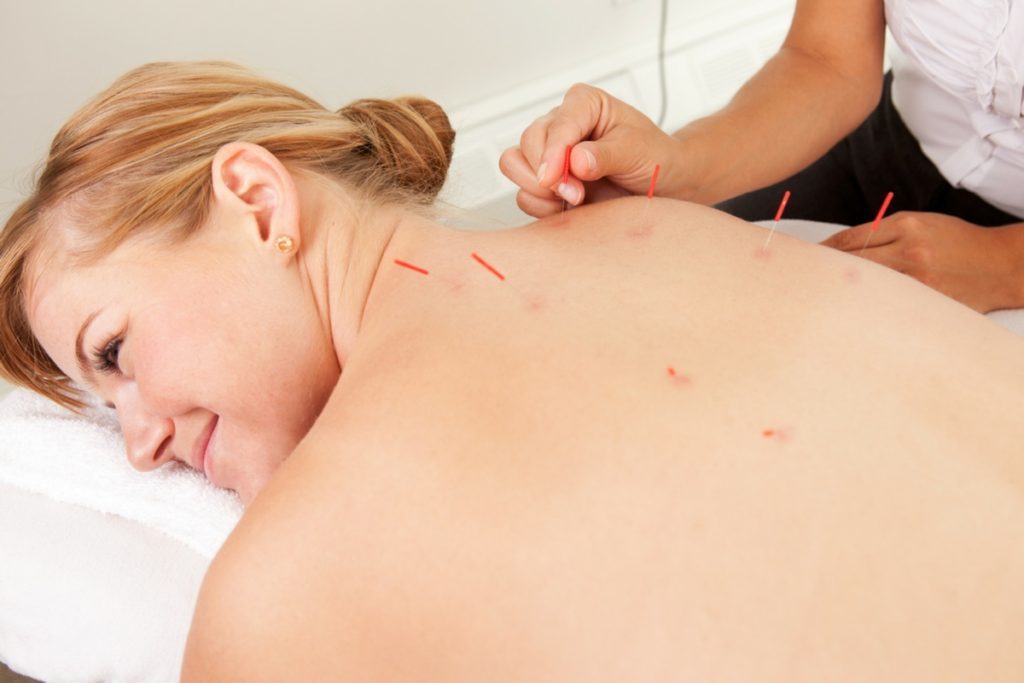 For medical, mental, and emotional issues, you don't always need to look to prescription treatment. Acupuncture is a natural (and pain-free) healing technique that allows you to effectively treat diseases, pain, and stress.
Acupuncture is a traditional Chinese medicine that has been practiced for centuries. It uses tiny needles to release blockages within your body that are causing physical and/or mental stresses.
The process identifies points or meridians on your body and then uses tiny needles to insert into those points and release the tension and blockages.
What You Need to Know About Acupuncture
There are some misconceptions about how acupuncture works and what it feels like.
Acupuncture treats medical, mental, and emotional problems. It can help with:
Migraines

Allergies

Skin problems 

Sinus problems

Pain

Muscle spasms

Digestive problems 

Stress

Anxiety 

Mood problems

Depression

Tension

Fertility
(Acupuncture is a common treatment for fertility. If you are going through fertility treatments, please contact us to see how we can support you both through acupuncture and counseling as you go through this difficult time.)
Acupuncture doesn't hurt. Acupuncture needles are so small that you barely feel them. You may feel a slight prick when they are inserted, but it is nothing like a shot or needle used for taking blood.
Needles aren't always placed in the same spot. An acupuncturist will listen to your unique needs and determine where to place needles on an individual basis. Placement may then vary by appointment as needs changes.
Acupuncture is very safe. While it is not recommended to receive acupuncture treatment from an unlicensed professional, treatment from a licensed professional (which we have at Loving Life Therapy) is entirely safe.
Acupuncture is often a part of a larger wellness plan. As with other holistic treatments, acupuncture provides more powerful and lasting results when paired with other holistic treatments.
Cupping therapy is related to acupuncture. Cupping therapy, another traditional Chinese technique that stimulates blood flow and energy, is also offered by many acupuncturists. It is offered along with acupuncture services at Loving Life Therapy.
What Is An Acupuncture Appointment Like?
Your first acupuncture appointment at Loving Life Therapy lasts for two hours. It includes an evaluation with our doctor, during which we will review your medical history, the issues you would like to resolve, and any concerns you have about treatment.
You doctor will also recommend other treatments or methods (such as yoga, massage, therapy, and chiropractics) that will increase the effectiveness of your acupuncture treatment.
Once the evaluation is complete, the doctor will perform the acupuncture treatment. This will last the remaining hour of the appointment.
After your first appointment, you will return to receive follow-up treatment on the schedule that you and your doctor discuss. The frequency of treatment need will vary by client.
How to Get Started
All acupuncture sessions are available by appointment only. Please call to schedule (813) 609-6946 or use our online calendar to schedule your acupuncture intake appointment.
If you would like more information about pricing, success stories, or treatment, please call us for more information (813) 609-6946.