Live the life you love. Love the life you live. — Bob Marley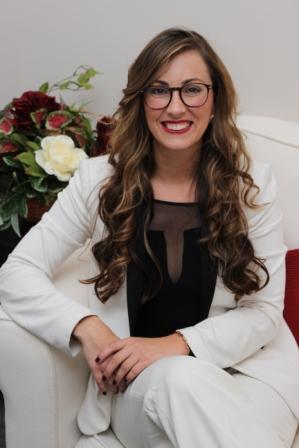 As the founder of Loving Life Today, Dr. Yvonka De Ridder firmly believes that each and every one of us possess a vast amount of untapped resources within our very own bodies and minds. Dr. Yvonka has spent her entire adult career on developing the perfect recipe and methodology to gain access to that power and utilize it to not only heal ourselves but to also help heal others.
She believes that there is a recipe for everything and she is determined to share that with the world. After going through her own experience of burnout, illness, mental and emotional exhaustion, Dr. Yvonka realized that it is easy to slip into a state of depression, anxiety, and stress, the culprit's behind our ultimate undoing.  That is when she first decided to take control of her life and in the process, decided to dedicate herself to helping others do the same.
This realization lead to the creation of Loving Life Today – a medical fusionTM  health center focused on taking care of our entire being, not just the broken pieces.  Dr. Yvonka founded the Loving Life model which her and her team uses to not only help you heal but also teach you how to do it yourself for life focusing on all the major pillars of a happy life: body, mind, and soul.
Before launching the renewed version of Loving Life Today, Dr. De Ridder operated a private practice where she worked with clients on couples counseling, sex therapy, clinical sexology, LGBT issues, grief and loss, adoption/fostering, cultural adjustment, and children/adolescent emotional and behavioral challenges. She is a board certified Clinical Sexologist with the American Board of Clinical Sexology and has her Ph.D. in Clinical Sexology from American Academy of Clinical Sexology.
Believing that life is here to be lived, Dr. De Ridder is dedicated to enriching her life and the lives of those around her. Dr. Yvonka embraces any person willing to work to improve their well-being and is welcoming to every individual and family regardless of sexual orientation, ethnicity, race, and/or religious background. She wants all to feel comfortable, safe, and secure in the journey toward a brighter future.
As the original founder of Loving Life Today, Dr. Yvonka works alongside her partner Melanie Rosario to continue building out the vision of the Loving Life model.  Her primary focus is ensuring that Loving Life Today is living up to its philosophy of being the best holistic health and wellness clinic enabling their clients to live their most happy and fulfilled life. Read more about Dr. Yvonka's spark of inspiration that lead to the creation of Loving Life Today.
Dr. Yvonka is a regular radio personality and frequently visits stations to talk about love, sex, and relationships. Follow her on Instagram for appearance dates and daily doses of love. She is fluent in Afrikaans and Dutch and offers therapy sessions in both languages.
Currently Dr. Yvonka is on a nationwide tour visiting various states and cities further developing her Loving Life model while also finishing her book "A Healing Journey: A Guide to Loving Life".