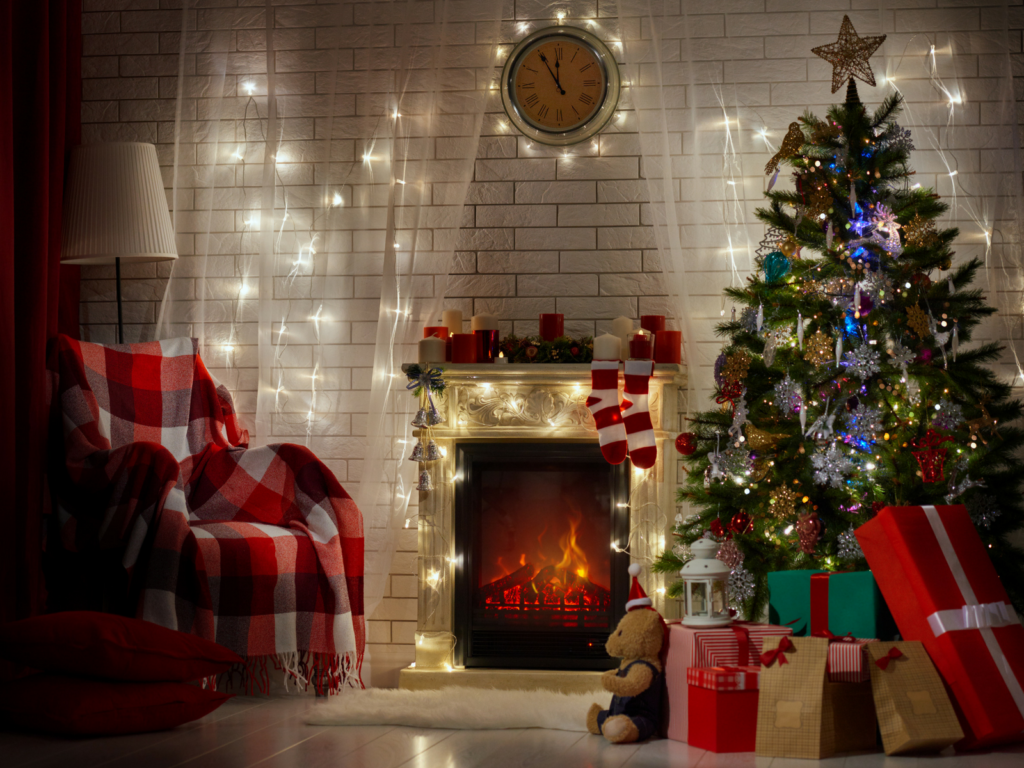 When twinkle lights are strewn in every street and Christmas songs convey messages of joy and peace, the pressure is inevitably on for us to feel happy. Yet the truth is, a lot of us don't feel so jolly during the holiday.
Holiday depression syndrome is a common phenomenon that can hit anyone.
It's common for people to feel a sense of grief, sadness, or even depression during the holidays. If you feel this way, there is nothing to be ashamed of. There are a lot of emotional triggers around the holidays that can cause us to feel anything but merry.
But thankfully, there are ways to combat the negative feelings that may surface.
Causes (and Solutions) For Holiday Depression Syndrome
Here are a few causes of holiday depression syndrome and some tips on how you can overcome them.
#1) Feeling Alone
This season can heighten feelings of loneliness, especially if you are going through heartbreak, you are grieving, or you have a small social circle. It can be hard to put yourself out there, but opening up to just one person who will listen is a powerful way of easing your fears of isolation, and proving to yourself that you have someone who is willing to listen.
How to Beat It: Get in touch with a person you trust or find a supportive online community and don't be afraid to open up. You can also turn your situation into a positive one by finding others who are feeling isolated and keeping them company.
Related: Talk To Someone About Depression If You're Feeling Down 
#2) Unrealistic Expectations About Your Life
This season heightens our expectations of having to be joyous. But when you equate your level of joy to career or life goals and when you haven't reached these goals yet, then holiday depression syndrome can ensue. Rather than simply labeling yourself as a failure and becoming more depressed, take a proactive approach.
How to Beat It: Meditation is a great tool to help you turn things around, as it enables you to focus on the present, it increases concentration, and it eases feelings of anxiety. This way, you can accept your present situation, and you can have a clearer mind to revisit your goals and find new ways to move ahead in the new year.
Learn More: 7 Mini Meditations You Can Do Anywhere, Anytime
#3) Unrealistic Expectations About Your Family
This season can also heighten an inward expectation to experience the perfect family gathering. But if the rest of the year is fraught with difficult family situations, don't expect this season to be dramatically different.
How to Beat It: "Try to be realistic and emphasize your family's strengths rather than weaknesses," says Robert Hales, chair of the UC Davis Department of Psychiatry and Behavioral Sciences. You can also choose to gather important people in your life whom you consider as family and experience a festive gathering that you will enjoy.
#4) An Unhealthy Diet
Overeating or drinking too much alcohol during the holidays is common. Eating too much can lead you to feel bad about yourself and hangovers will leave you feeling awful and at times, full of regrets, and possibly leading to holiday depression syndrome.
How to Beat It: One way to stop the holiday blues is by reminding yourself that this season is about more than engorging in food and drink. When you have countless events to attend, make the occasion about creating connections, rather than about eating and drinking too much. Moreover, don't feel bad about saying no to an event, especially if you are sure it will lead to overeating or too much drinking.
Related: Holidays Aren't Always Jolly: Use These 8 Tips for Managing Holiday Stress
#5) Not Making Time for Yourself
You can get lost in all the activities and prioritize everyone else's needs over yours, but even if this season is the time for giving, you need to be kind to yourself too.
How to Beat It: Getting better sleep, being out in nature, moving your body, and coming up with your own traditions are some of the ways you can feel content.
Related: 14 Signs and Symptoms of High-Functioning Depression
Is It Something More Than Holiday Depression Syndrome?
Feeling blue every once in a while is normal, even in "happy times" like the holidays. It's fine if you need a few days to get back to your old self. But, if you find that the fog won't lift and that you can't get back to your old self, it could be a sign if something more is going on.
Consider talking to a friend or family member about what you are going through. If that doesn't help or you don't feel comfortable sharing your experience with someone close to you, consider talking to a professional counselor.Therapy and counseling can help you process the difficult situations and emotions that come up during the holidays and give you tools for navigating the challenges.
While feeling down every once in a while is normal, there is no reason that you need to live with a dark cloud over you all of the time. Help is available. To learn more about options available to you, please download our free counseling and therapy informational guide or learn about this innovative new depression treatment to find the right solution for your unique needs.