Our Loving Life Wellness Plans give clients the chance to heal on a long-term basis. Rather than pushing medication and medical practices that create new symptoms or issues, we choose to give our patients a healing option that addresses the issue at hand as well as its underlying problem.
As excited as we are about our custom programs, we realize that it can be hard to take that first step and reach out to us, especially because you don't know what to expect.
With this in mind, I wanted to explain exactly what you can expect when you reach out to our team to start one of our Loving Life Wellness Plans.
How Does a Loving Life Wellness Plan Work?
You contact us. The first step is reaching out to us or schedule your initial intake appointment. Once you do, you will already be in the hands of one of our team members who will direct you to the right professional. During that first interaction, you will share some information regarding your symptoms or your worries. Call us or click here to schedule your Loving Life Wellness Plan Intake. 
You meet one of our specialist doctors. Once we have a general idea of your issue, we will set up an intake appointment for you to meet a doctor who specializes in the concerns you have mentioned.
During the meeting, you will share more information with the doctor so they can get a better idea of what is going on. Our goal for each of our patients is to see them wake up and be grateful to have woken up, to find joy in being alive, and to lessen their pain as much as possible.
Learn more about our intake process.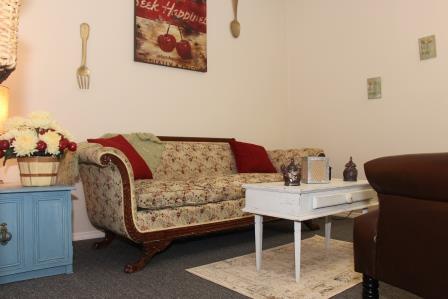 We discuss your needs as a team. That same doctor will not revert to his office and come up with a diagnosis all on their own. The doctor will discuss your symptoms and worries with other specialists on our team so that together, we can create a custom program that addresses the issues that are worrying you.
More importantly, your Loving Life Wellness Plan will address the underlying problems that are causing the symptoms or the worries. We may put together a plan that combines one or more of the following treatments:
Nutrition Planning
Or Other Treatments
You meet your coordinator and outline your program. At this point, you will get to meet your coordinator who will show you a tentative plan the team has come up for you. Together, you will go through this program and discuss your needs and the best options.
Once you have established what the best plan is, you will discuss financial matters so you can make this plan an affordable one for you. (We offer sliding scale fees, accept insurance, and offer payment plans so we can make our services affordable to all.)
You will also discuss logistics to have the plan be a manageable one and help us get you the resources you need to be successful. 
Get started! As you settle on these items, then you can move on to scheduling meetings and starting your treatment.
The first thing you will receive is a health wrist monitor so we can track important things like energy, sleep, mood, blood pressure, breath intakes, and more. We want to be there every step of the way during your healing journey and the health wrist monitor is the best way to do this without physically being with you every day. The monitor will tell us if you're making progress or if something is not going well, so we can reach out immediately and see how we can help.
From there, we will continue to work through your Loving Life Wellness Plan using a variety of treatments and methods that will move you toward your desired goals and outcome.
Are Loving Life Wellness Plans For Everyone?
The simple answer is yes! Remember, these are custom programs. No one person needs the same treatments combined together.
These programs will not only help you to heal but will also help you learn more about how your body and mind work.
Self-awareness and recognizing your poor habits is an essential part of your treatment.
It is how you will break the cycle and move forward to a healthier and more joyful stage in your life. You might find it hard to accept these negative traits, but I can assure you that you will be surrounded by professionals whose core values include not passing judgment on anyone.
We will be your support system and we will be with you as you overcome personal challenges.
Take the First Step Today
Alternative and holistic medical services that combine Eastern and Western treatments, when done right, can bear incredible, long-lasting results.
At the end of the day, we are a clinic, not a spa. Having said this, at LLT, you will experience that same spa-like feeling, thanks to the calm environment we have created which has made our clinic less clinical and more serene.
See the difference for yourself. Schedule your Loving Life Wellness Plan today. We looking forward to helping you find the path to Loving Life Today and every day after that.