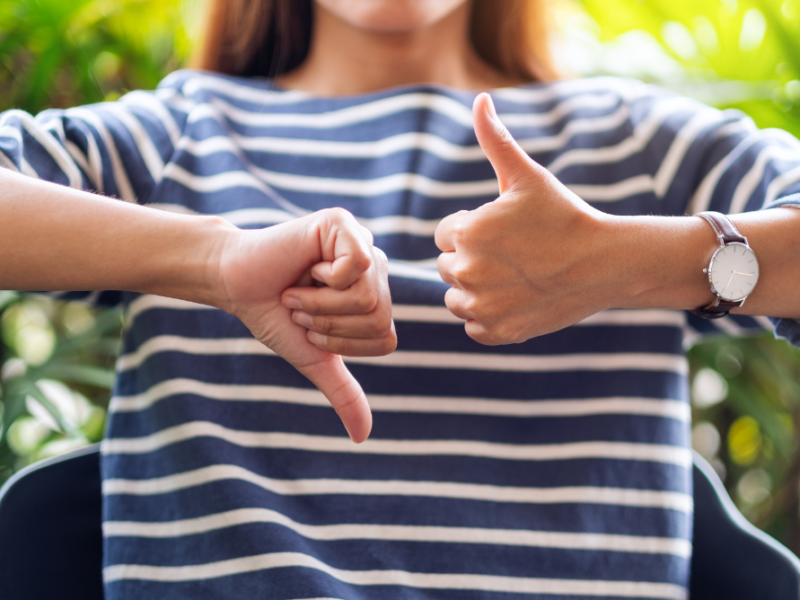 When something is new or uncommon, it can feel uncomfortable. You might feel resistance to new ideas or approaches that don't fit the mold or pattern you are used to. So, it's not surprising that people are a bit weary of TMS therapy when they first hear about it.
Too many misconceptions hold people back from exploring TMS therapy when it could present a way to find relief from depression, anxiety, and OCD.
To help you open your mind to TMS therapy, we are busting some of the biggest misconceptions about this "weird" depression treatment.
First, What Is TMS Therapy?
Transcranial Magnetic Stimulation, or TMS therapy, is a medical procedure used to treat depression, anxiety, and other treatment-resistant neurological or mental health disorders.
It involves the use of magnetic fields to stimulate specific regions of the brain to alleviate symptoms and improve mood. The process "wakes up" under-active parts of the brain and boosts the brain's ability to naturally regulate mood and emotions.
There is one problem with TMS therapy: It can seem a bit weird. 
It involves the use of a large machine with an electromagnetic coil helmet that looks like it's from the future – or the past. Many people associate it with either therapies that are too forward-thinking – or too behind the times. It sounds like shock therapy. It looks intimidating. It feels scary and expensive.
The problem with TMS is that these misunderstandings prevent people from experiencing the benefits of this depression treatment. 
We want to bust the misconceptions.
TMS therapy is an effective, FDA-approved depression treatment that does not require medication. So don't let these misconceptions hold you back from seeing if this treatment is a good option for you.
The Top Misconceptions About TMS Therapy
Don't get caught up in the confusion around TMS therapy. Bust these TMS misconceptions so you can adjust your perspective and see if this powerful depression- and anxiety-fighting treatment might be right for you.
1. TMS therapy is "shock therapy."
One common misconception is that TMS is the same as electroconvulsive therapy (ECT), also known as shock therapy. However, these are distinct treatments with very different procedures and side effects.
ECT is an invasive procedure that uses an electric current to induce seizures under general anesthesia. ECT carries a higher risk of side effects, including short-term memory loss and confusion after the treatment.
TMS is a non-invasive procedure that uses magnetic pulses to stimulate specific areas of the brain. It does not cause seizures, and the patient remains awake and alert during the treatment. TMS therapy has few side effects. The most common side effects include mild headache, scalp discomfort, or muscle twitching during the treatment.
TMS is very different from shock therapy.
2. TMS therapy is scary or dangerous.
The TMS procedure may look intimidating, but it is non-invasive and does not cause pain. Some individuals may experience mild discomfort or a tapping sensation on the scalp during the treatment, but serious side effects are rare. TMS has minimal risks when administered by trained professionals.
TMS is a safe depression treatment.
Related: Depression Test: Do You Have The Symptoms of Depression?
3. TMS therapy can alter your personality.
TMS targets specific regions of the brain associated with mood regulation and does not alter one's personality or core identity. It aims to alleviate symptoms of mental health conditions, such as depression or anxiety, without changing fundamental aspects of a person's character.
TMS will not change your personality.
Related: Overcoming Depression: 4 Treatments That Can Help
4. TMS therapy is pseudoscience. It doesn't work.
Clinical trials have conducted in-depth research on the effectiveness of TMS therapy when used to treat major depression disorder. Data shows many people's depression symptoms significantly improve or go away after 4 to 6 weeks of treatment. TMS Therapy offered through NeuroStar® Advanced Therapy produced 83% response and 62% remission rates for patients with depression. Data comes from research conducted on over 14,000 patients since September 2016.
TMS works, and there is data to prove it.
5. TMS therapy is expensive.
Because TMS therapy is an effective and FDA-approved treatment for depression, it is covered by many major insurance carriers. If you have an official diagnosis of depression, anxiety, or OCD, your treatment may be covered.
TMS treatment costs are often covered by insurance.
Related: Overcoming Depression: 4 Treatments That Can Help
6. TMS isn't right for me.
Too many people write off TMS therapy before truly exploring if it is a good option for them. We invite you to learn more about this treatment before immediately assuming that it won't work for you. Instead, schedule a free consultation with our team to discuss your symptoms and history and see if TMS therapy might work for you.
TMS might be right for you if:
You have been diagnosed with depression, anxiety, or OCD.
You tried medications, but I didn't find relief.
You tried medication, but I had adverse side effects.
Related: Is TMS Therapy Right for Me? 7 Considerations to Help You Decide
Learn More About TMS Therapy
Loving Life Today is proud to offer TMS therapy at our Tampa location. We are partnered with NeuroStar Advanced Therapy for Mental Health, the leading provider of TMS therapy across the country.
If you have failed to treat depression with psychotherapy and antidepressant medications, don't let misunderstandings hold you back from seeing if TMS therapy can work for you.
Schedule a free consultation with our team to get all of your questions answered about TMS therapy and find out how it could be the treatment to pull you away from depression, anxiety, and OCD symptoms.