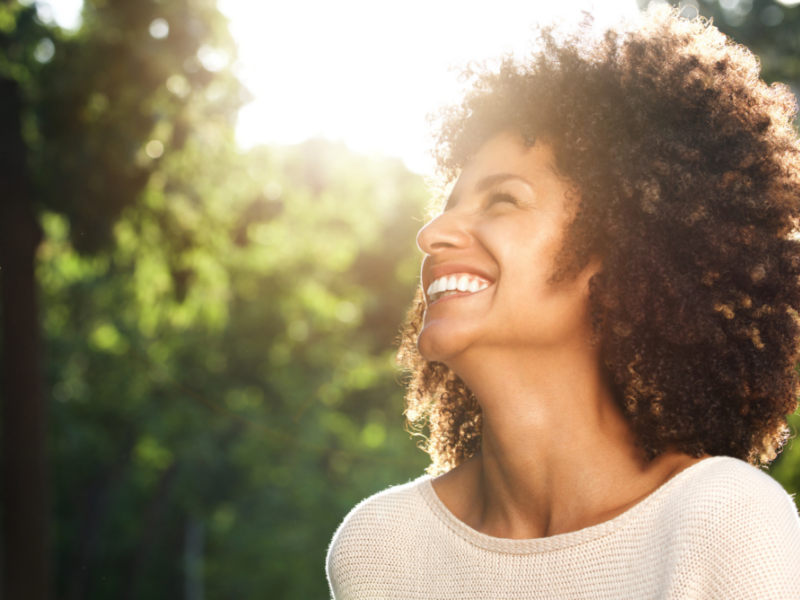 One misconception about mental health is that what works for one person works for everyone. But the truth is, overcoming depression looks different for everyone.
Mental health is personal, and mental health treatment is personal.
Every person needs a different approach to support their mental health.
At Loving Life Today, it's our priority to provide individual care for every INDIVIDUAL.
If you have felt like just another number in your mental health care, we're here for you. We are proud to offer a variety of treatments so you can find what works best for YOU!
Here are a few different approaches that help in overcoming depression.
---
Therapy & Counseling
Resolve Underlying Problems with a Trusted Guide
Therapy or counseling is like meeting a mentor or trusted friend for coffee when you need to talk. It's about being proactive, receiving support, releasing stress, seeking guidance, and stopping unnecessary tension and negative thoughts.
A therapist or counselor can help you identify what is causing negative feelings and outcomes in your life and ways to resolve them.
Loving Life offers therapy and counseling both in-person at our office in Tampa and St. Petersburg and through virtual therapy.
Learn more about therapy and counseling.
---
Psychiatry
Improve Your Mental Health with Medical Support
Psychiatrists look at how the biological, chemical, and physiological interactions that occur in our physical bodies impact our mental health.
Psychiatrists work with patients to find the best way to deal with their symptoms using a combination of therapy and medication that can help manage and treat symptoms.
Loving Life works to get patients in to see a psychiatrist as quickly as possible. We offer psychiatry in-person at our office in Tampa and follow-up appointments through virtual therapy and in-person sessions.
---
Ketamine Depression Treatment
Overcome Treatment-Resistant Depression
Ketamine is a revolutionary treatment option for mental health conditions such as depression, anxiety, and post-traumatic stress disorder. It works by inhibiting the NMDA receptor and increasing the release of neurotransmitters like serotonin and glutamate, leading to rapid and robust symptom relief.
Many patients report feeling a significant improvement in their depression symptoms within just a few hours of receiving Ketamine treatment.
Loving Life was one of the first centers in the nation to offer Ketamine as a means to treat depression. We offer Ketamine treatment at our Tampa Location.
Learn more about Ketamine Depression Treatment.
---
TMS Therapy
Effectively Treat Depression Without Medication
TMS, or transcranial magnetic stimulation, is a therapeutic approach that utilizes brain stimulation to treat depression, anxiety, and other treatment-resistant neurological or mental health disorders.
TMS therapy works by sending electromagnetic pulses to stimulate nerve cells in mood-regulating areas of the brain. It is an effective, non-invasive, painless, and FDA-approved treatment that is covered by most major insurance companies.
Loving Life now offers TMS therapy at our Tampa Location.
---
Get Help with Overcoming Depression
We're proud to be able to offer a variety of treatments at Loving Life that can support you on your unique journey toward a happier, healthier life.
In addition to these treatments, we also provide medical marijuana, integrated energy therapy, hypnotherapy, and more to help with overcoming depression.
You have a unique path toward healing, and we're here to help you find it.
If you don't know where to start or feel overwhelmed with your options, schedule a wellness intake, and we'll guide you toward the treatments best aligned with your needs, goals, and unique approach to health and wellness.