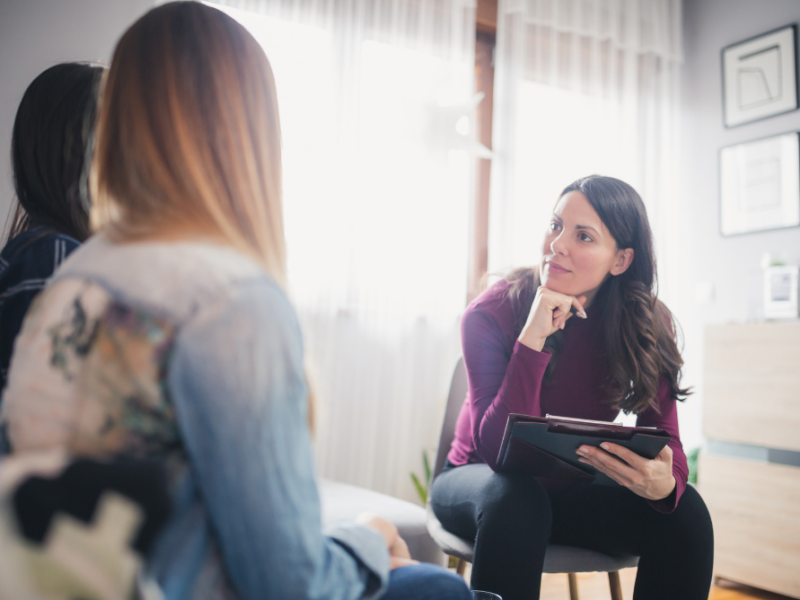 Mental health treatment has come a long way. We have many more effective and unique treatments than we did even just five or ten years ago. A cultural shift to prioritize mental health has led to a variety of innovative approaches that offer more options to patients.
You are no longer boxed into mental health treatment that is the same for everyone.
From therapy to psychedelics, a variety of unique treatments are available to help you find what you need to your overcome mental health challenges and live a happier, healthier life.
Considering that one in five people will experience a mental health condition, it's great news that there are many options for the many people who need support.
But with so many options, navigating through the many mental health treatments can be challenging. To help you find the right treatment for you, we put together this guide to break down the considerations and options that are available to you at Loving Life Today.
3 Questions to Ask Before You Start
Many factors will help you determine which type of mental health treatment will work best for you. To get started, think about the three most important questions.
1. What are your goals?
Because each mental health treatment works best for specific needs and scenarios, it's good to go into your exploration with a list of your goals. Consider what you want to accomplish through mental health treatment. Knowing your objectives will help you find the right treatment and be able to set better goals to monitor your progress.
Some examples of goals for mental health treatment are to:
Be happier and healthier
Navigate a life change or challenge
Achieve a personal or professional goal
Build better relationships
Build healthier habits
Overcome mental or physical symptoms caused by mental health conditions
Related: 7 Goal Setting Activities to Inspire Meaningful Change
2. What are your symptoms?
We usually know something is wrong with our minds and bodies because we experience symptoms. A symptom is a by-product or result of another condition. The condition leads to the symptoms that we feel. Consider what symptoms you are experiencing and would like to resolve.
Mental health symptoms may include:
Depression
Anxiety
Stress
Mood shifts
Relationship problems
Trauma / PTSD
OCD
Trouble focusing
Trouble sleeping
Manic episodes
There are also physical symptoms that may be caused by mental health stressors. From hair loss and weight gain to arthritis and Irritable Bowel Syndrome, symptoms of mental stress can lead to a variety of physical symptoms.
As you seek mental health treatment, consider the mental, emotional, and physical symptoms that may be linked.
Related: Depression Test: Do You Have The Symptoms of Depression?
3. Are you open to using medication at this time?
Mental health treatment may or may not include medication. In some cases, medication can be a powerful tool for healing and treatment. But, it may not be right for everyone. As you seek treatment, consider how open you are to using medication.
Being open to medication doesn't mean you will necessarily need it, and being adverse to medication doesn't mean your mind won't change. Keep an open mind as you explore your options, but have an idea of what would suit your goals as you start your journey.
Related: Want to Make a Lasting Lifestyle Change? You Need These 3 Things
9 Types of Mental Health Treatments
As you look through this list of treatments, consider what might best match your goals, symptoms, and attitudes about medication and treatment approach. Then, talk to a professional about creating a mental health plan that will provide exactly what you need.
You have options to find what is best for you, and even better, you can combine parts of a variety of treatments to find a mix that leads to the best outcomes for your unique heart, mind, and soul.
If you'd like a professional to guide you through your options, schedule a Wellness Intake with our team at Loving Life Today. You will meet with our wellness coordinator, review your current physical and emotional wellness, discuss your goals, and create a plan to help you become your best self.
Here are some of the available treatments at Loving Life Today.
Therapy / Counseling: Therapy and counseling sessions are like meeting a mentor or trusted friend for coffee when you need to talk. It's about being proactive, receiving support, releasing stress, seeking guidance, and stopping unnecessary tension and negative thoughts. It can be offered in person or through virtual sessions. Therapy can be individual or used for couples and/or families. Learn more about therapy and counseling. 
EDMR Therapy: EMDR uses external stimuli such as lights or sounds to heal severe emotional stress caused by painful memories. The therapy heals the brain by allowing it to process painful thoughts and properly store traumatic memories. Learn more about EDMR therapy.
Art Therapy: Art therapy is based on the belief that the creative process helps people resolve conflicts and problems and achieve insight. Emphasis is on the development and expression of images that come from the inside, and not from what is seen from the outside. No experience, artistic training, or skills are required. Learn more about art therapy. 
Psychiatry: Psychiatrists look at the biological, chemical, and physiological interactions that occur in our physical bodies more than a regular therapist. They are trained to consider both the mental and physical aspects of psychological problems and take more of a medical approach to treatment. A psychiatrist can help you overcome mental and emotional obstacles that negatively impact your mind, body, and lifestyle. Learn more about psychiatry.
TMS Therapy: TMS, or transcranial magnetic stimulation, is a therapeutic approach that utilizes brain stimulation to treat depression, anxiety, and other treatment-resistant neurological or mental health disorders. TMS is a non-invasive, painless treatment that does not require medication. Learn more about TMS. 
Ketamine Therapy: Ketamine is a treatment option for mental health conditions such as depression, anxiety, and post-traumatic stress disorder. It works by inhibiting the NMDA receptor and increasing the release of neurotransmitters like serotonin and glutamate, leading to rapid and robust symptom relief. Many patients report feeling a significant improvement in their symptoms within just a few hours of receiving ketamine treatment. Ketamine is also well-tolerated, with a low incidence of side effects compared to other medications. It is sometimes considered to be a branch of psychedelic medicine. Learn more about Ketamine for depression or learn more about Ketamine for anxiety. 
Medical Marijuana & CBD: Medical marijuana and CBD treatment stimulate natural chemicals in your body that affect pain and inflammation among other processes. Marijuana has cannabidiol content that interacts with naturally-occurring cannabidiol receptors that exists in our brain, liver, immune system, lungs, and kidneys. It stimulates these receptors bringing a variety of benefits to the body. Learn more about medical marijuana and CBD treatment. 
Integrated Energy Therapy: Integrated Energy Therapy releases pent-up stress and trauma from your body's cells, which store negative energy the same way they store energy from food or exercise. Through Integrated Energy Therapy, you release the blockages caused by pent-up negativity and free your body's energy to move through you, improving your mood and your potential. Learn more about Integrated Energy Therapy. 
Hypnotherapy: Hypnosis puts you in a deep state of concentration, where your mind becomes relaxed and open enough to process information in a different way. Hypnosis can help with a wide variety of issues because deep-seated suggestions can effectively change the way your mind and body perceive what is happening around and within you. Hypnosis can decrease pain and anxiety, improve healing, help you change your habits, and help you overcome fears you may have been experiencing since childhood. Learn more about Hypnotherapy. 
Build the Perfect Mental Health Treatment Plan
When it comes to mental health treatment, you have options.
If you have been putting off seeking support because you don't want to be put in the box of treatment that is prescribed to every patient, it's time to change your mindset.
Mental health treatment options are varied and can be customized to provide what you need to be the happiest, healthiest version of yourself.
To get help with creating your custom plan for mental health wellness, schedule a Wellness Intake with our team at Loving Life Today. Our team can listen to your unique situation and match you with the unique treatments best suited for you.
Learn more about therapy at Loving Life by downloading our free guide and get a coupon for $25 off your first appointment.